The real-time PvP basketball mobile game "Basketrio: Show me Some" is announcing their
official half-anniversary celebration with brand new events such as "Half Anniversary Wishing Well," "Half
Anniversary Scavenger Hunt," "Half Anniversary Sign-in," and "Half Anniversary Super Daily Task."
Millions of players have joined Basketrio, and we are truly grateful for the continuous support. For this halfanniversary event, the officials have prepared a range of exciting activities that are equipped with abundant
rewards, available for a limited time. Download the latest update from Google Play or the App Store and create
your own elite team in Basketrio!
[Half Anniversary Event] Wishing Well
In this event, the player's daily activity can be used to accumulate wishing points. When the player wishing
points reach 500, they can get a 400-rating character without having to draw! Other varieties of rewards include
Premium Skill Manuals, Water-Gun Costumes, Evolve Badges and more.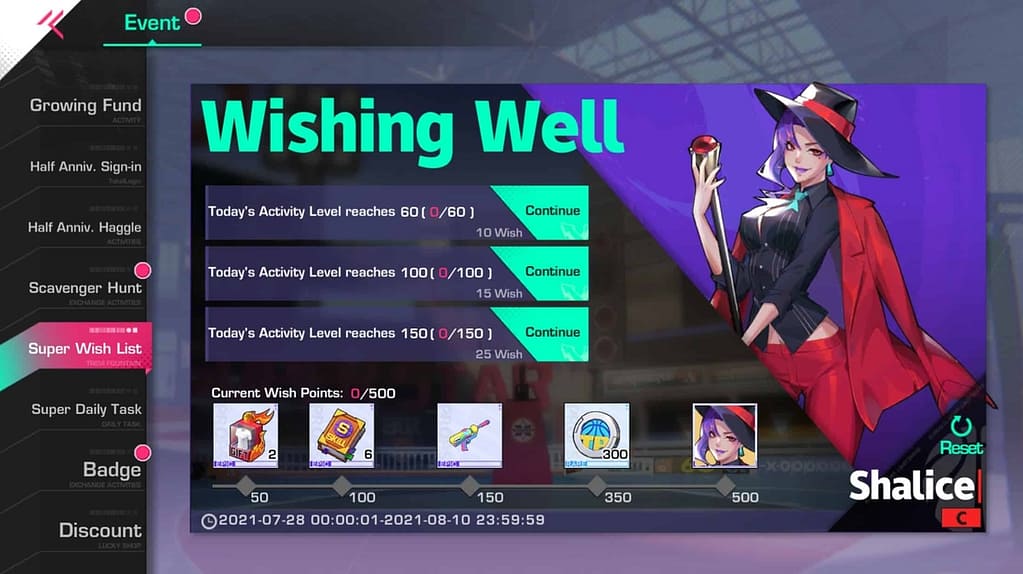 [Half Anniversary Event] Sign in daily to get a Gold Star
During Basketrio's half-anniversary event, the player can acquire Cards, Premium Skill Manuals, Evolve
Badges, and other rewards by logging into the game. After a total of 7-days of logins, the player will receive a
gold star that allows them to draw any character in the game.
[Half Anniversary Event] Scavenger Hunt
In Scavenger Hunt, the player will have the chance to obtain specific items after finishing the Super Brawl,
ranked, and unranked matches. These items can then be exchanged for a Costume Token, Premium Skill Manual
or Player Coins. The grand prize for this event is a Legendary Contract.
[Half Anniversary Event] Super Daily Task
Super Daily Task is the easiest way to obtain special rewards such as Evolve Badges, Rookie Card Packs, and
Lucky Coins. These rewards can enhance and upgrade the player's character to the next level!
Aside from the series of half-anniversary activities in-game, Basketrio's community group will also have various
activities each week. Don't miss out! Follow Basketrio's community group for the latest information and
exclusive rewards.